Website Design & Development / Digital Marketing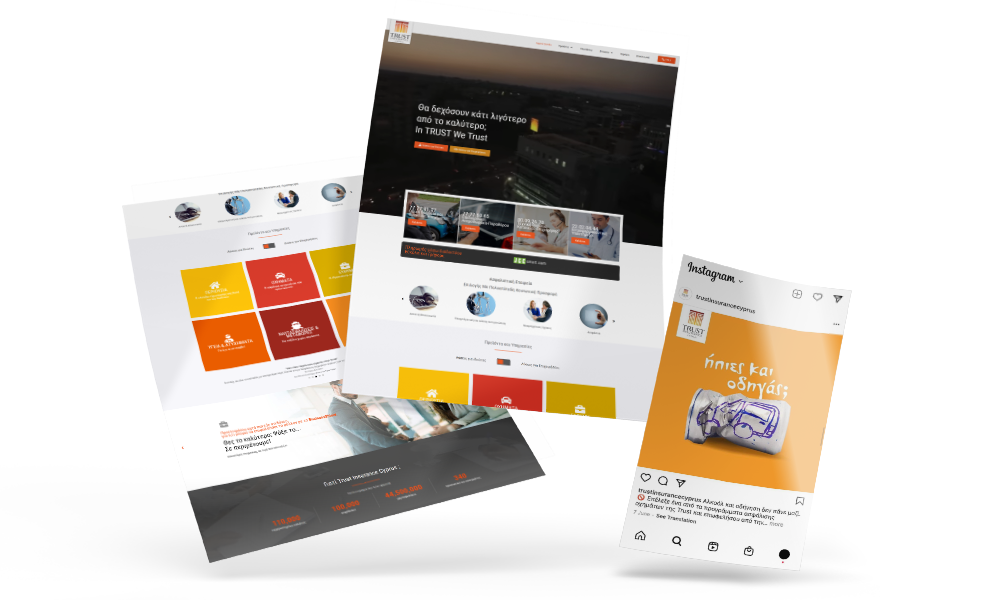 Trust Insurance Cyprus was founded in 1990 in Limassol, Cyprus. In 2003 it was registered in Cyprus as a licensed insurance company and in August 2009 enters dynamically the domestic Cypriot market. It is the fastest growing insurance company in Cyprus since it started operating in August 2009.
Based in Cyprus, Trust company offers insurance services internationally. In fact, it is through its international experience that it gained all considered necessary to break in the local market in such a dynamic manner.
Trust Insurance chose Lightblack for their Website design and development. This is the case study. 
The initial objectives ware:
Create an attractive professional presentational website to promote the company and its services.
Add all the company's data so that a user can find any information related to the service provided
The project had 2 main challenges initially:
Create a design that meets the company's high standards and presents the character and professionalism of the company
Keeping the balance between the large content of an insurance company and the simplicity following a customer-centric approach
The website was designed according to the company's guidelines following the latest industry trends and a mobile-first approach. Once approved, the designs were converted into web elements and then into pages.
The website was implemented with the use of the powerful WordPress platform and some of its premium plugins.
The website created for Trust, successfully captures the essence of Trust Insurance, "To Lead Through Innovation and Service Excellence". It promotes the company and its services professional yet simple user-friendly way.
The mobile-first approach proved to be the right choice since more than half of the website visitors are using their mobile devices.